Can CBD Heal My Lips ?
Jun 21, 2023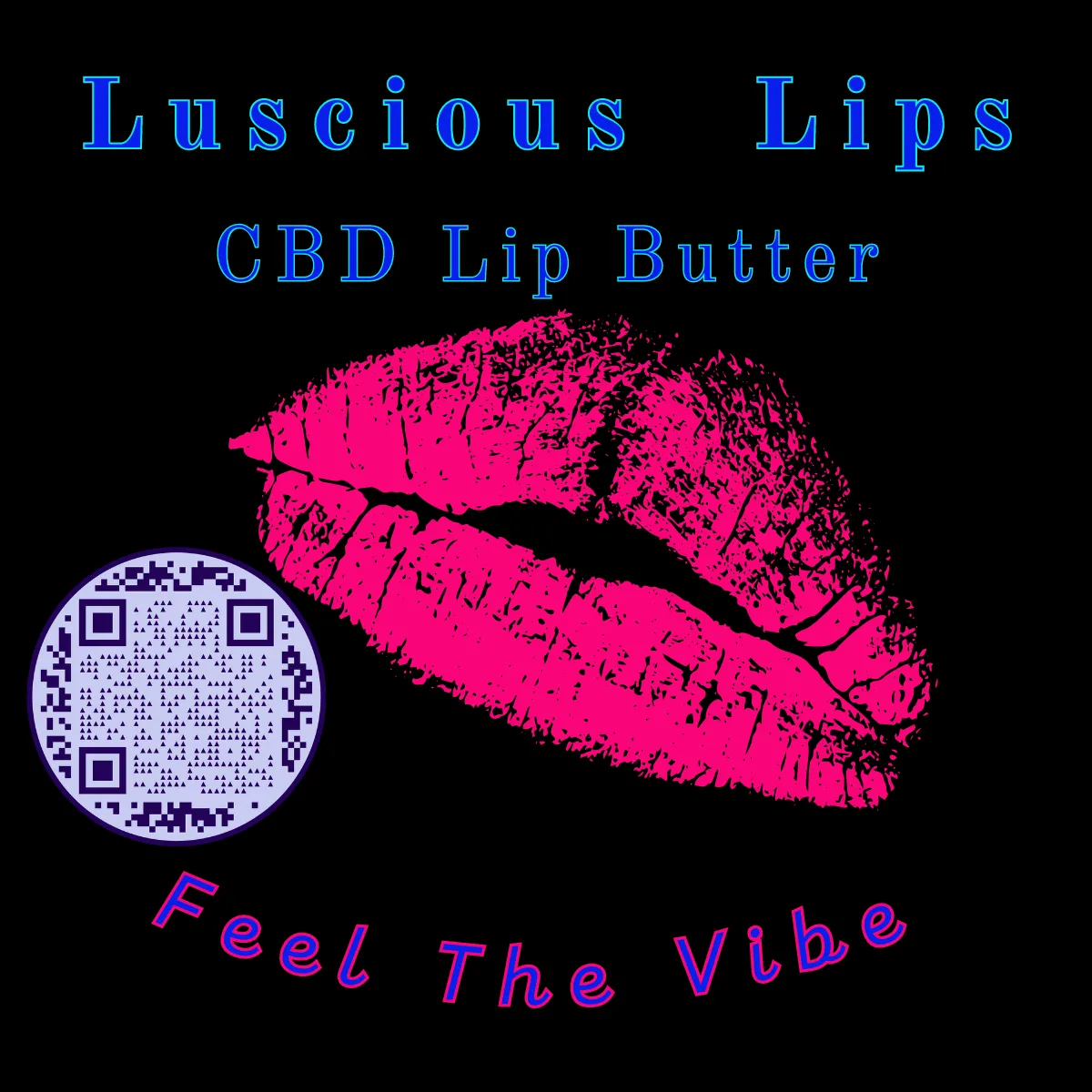 Introduction:
Are you on the hunt for a lip balm that provides exceptional moisture, nourishment, and a touch of luxury? Look no further than Luscious Lips CBD Lip Balm! This extraordinary product is infused with CBD sourced from Loveland, Colorado, and enriched with a blend of shea butter, coconut oil, beeswax, and a hint of peppermint. Not only does Luscious Lips offer a truly indulgent lip care experience, but it also offers various options for customers, including:
retail
wholesale
white label
Let's Take a Dive
Let's dive deeper into why Luscious Lips CBD Lip Balm is the bomb and a must-try for lip care enthusiasts.
Made with CBD from Loveland, Colorado
Luscious Lips CBD Lip Balm sets itself apart by utilizing high-quality CBD sourced from Loveland, Colorado. Loveland is renowned for its exceptional hemp cultivation practices, ensuring that the CBD used in Luscious Lips is of the highest standard. CBD is derived from the hemp plant, and it offers numerous potential benefits for the skin, including anti-inflammatory, antioxidant, and soothing properties. By incorporating CBD into their lip balm, Luscious Lips aims to provide a superior lip care experience that goes beyond simple moisturization.
What Makes Up Luscious Lips:
Nourishing Ingredients for Luxurious Lip Care
Luscious Lips CBD Lip Balm goes above and beyond by incorporating a rich blend of nourishing ingredients. Shea butter, known for its intense moisturizing properties, helps to deeply hydrate and soften the lips. Coconut oil, with its emollient qualities, forms a protective barrier, preventing moisture loss and keeping your lips supple and smooth. Beeswax acts as a natural sealant, locking in the goodness and ensuring long-lasting hydration. Together, these ingredients work harmoniously to provide optimal lip nourishment and restoration.
A Hint of Peppermint for a Refreshing Sensation:
To add a delightful touch to the lip balm experience, Luscious Lips includes a hint of peppermint. Peppermint oil provides a refreshing and cooling sensation on the lips, leaving them feeling rejuvenated and invigorated. Additionally, the soothing aroma of peppermint offers a pleasant olfactory experience, contributing to an overall sense of well-being.
Offering Up Sales and White Labeling:
Luscious Lips understands that different customers have unique needs and preferences. That's why they offer versatile options for those interested in their CBD lip balm. Whether you're an individual looking to purchase a single lip balm for personal use, a retailer seeking to stock Luscious Lips on your shelves, or a business interested in white labeling, Luscious Lips has got you covered. Their commitment to providing options ensures that everyone can enjoy the benefits of their exceptional lip balm.
Conclusion:
Luscious Lips CBD Lip Balm is a true gem in the world of lip care. Infused with CBD sourced from Loveland, Colorado, and enriched with shea butter, coconut oil, beeswax, and a hint of peppermint, this lip balm delivers a luxurious and nourishing experience. Whether you're in need of deep hydration, lip restoration, or simply want to indulge your lips, Luscious Lips has you covered. With retail, wholesale, and white label options available, they cater to a wide range of customers. So, why wait? Treat yourself to the lusciousness your lips deserve and check out Luscious Lips CBD Lip Balm today.